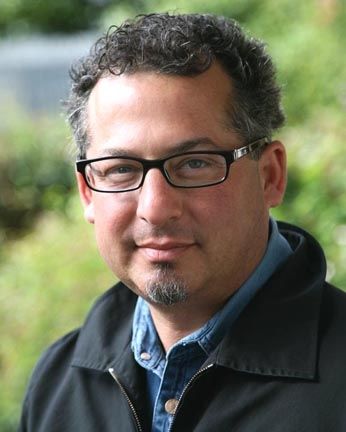 Bio
REID SAMUEL YALOM is a Northern California photographer whose work has been widely published and exhibited over a 20-year period. He graduated from Stanford University with a degree in Philosophy where he also studied photography under Group 64 photographer Leo Holub, In 1989, Reid took courses with photographer Mark Citret at UC California extension. For the next 5 years, he worked as an assistant to both Mark Citret and noted photojournalist and fine art photographer Andy Freeberg. Reid's work has developed using elements of both photojournalism used in an artistic narrative sense and the more classical usage of finely printed still landscape. He has worked and printed extensively in both film based and digital mediums and subsequently in both black & white and color.
BOOKS:
THE AMERICAN RESTING PLACE: A HISTORY OF AMERICAN CEMETERIES w/writer Marilyn Yalom, Houghton Mifflin 2008 (82 black and white images). This book was recently reviewed in such publications as: Camerawork's Journal, Newsweek, Washington Post, NY Times OP-ED, SF Chronicle, Honolulu Observer and other publications.
COLONIAL NOIR: IMAGES FROM MEXICO Stanford University Press 2004, a monograph of 72 duotones. A highly personal series of images that combine visual elements of Film Noir, Surrealism and Modernism, and attempts to capture some of the visual elements of Latin American fiction's magical realism. These images reflect on Mexico's unique colonial heritage as a mestizo society and on how this past and the present coexist.
(IN PROGRESS) COLONIAL LEGACY: VIETNAM this current project focuses on the influence of the French colonial period in Vietnam by focusing on remaining infrastructure and architecture with a particular emphasis on Prisons and Churches.
SELECTED SOLO EXHIBITIONS
2018 Alliance Français San Francisco, "Histoire Perdue: France & Vietnam"
2017 Illumigarden Sculpture Gallery, Mill Valley, CA Photography mixed media
2015 Smith Anderson North, San Anselmo, CA "Images from Vietnam"
2013 Echo Gallery, Calistoga, "Everyday Beauty"
2011 The Greek Consul of SF presents "Aegean Portfolio" Stanford University Faculty Club
2008 Mission House Museum, Hawaii "The American Resting Place"
2008 Michelle Clayman Institute, Stanford University, "The AmericanResting Place"
2008 Mechanics Library, SF "The American Resting Place"
2008 Marin Osher JCC "The American Resting Place"
2005 Bolinas Museum. "Forces of Nature"
2004 Scott Nichols Gallery, SF, "Colonial Noir"
2003 Bank of America Hdq.Building, SF "California Landscapes"
2002 Scott Nichols Gallery, San Francisco. "Travels in the Industrial Age"
2000 SK Josefsberg Studio, Portland, OR. "Selected Works"
2000 Scott Nichols Gallery, San Francisco. "Modern Images"
1997 Portland State University, "Works from Mexico and Indonesia"
1997 Sightings Gallery, San Francisco. "Images from Mexico"
1996 Vision Gallery, San Francisco. "Works from Indonesia and America"
SELECTED GROUP EXHIBITIONS

2017 'Travel" & "Winter" 2 Exhibitions, Blank Walls Gallery, Athens, Greece

2014 "Light Sensitive 2014" Art Intersection, Arizona

2013 "Fear and Loathing" online exhibit at API, curated by Katherine Ware

New Mexico Museum of Art

2008 Scott Nichols Gallery, SF, Gallery Exhibit "Images of Mexico"
2007 Padova, Italy, "On the Breast"
2006 Candace Dwan Gallery, Katonah New York, "Gallery Artists"
2004 Corcoran Museum of Art. Group exhibition: "Common Ground: Discovering community in 150 years of art, Selections from the Collection of Judy Norrell.
2000 Vision Gallery, Jerusalem. Selected Gallery Artists
1998 Paul Kopeikin Gallery Los Angeles. "At the Circus"
1995 Oakland Museum. "Architecture in Focus"
1994 Aura Gallery, Santa Fe, NM.
1992 Robert Koch Gallery, "Fire and the Aftermath"
MAGAZINES AND NEWSPAPERS: Popular Photography, Black and White Magazine, Art Week, Wired, Historic Traveler, Zyzzyva, Self, San Jose Mercury News, INC Magazine, Mirabella, Solon Online, The Industry Standard, San Francisco Chronicle Magazine, Cameraworks Journal, Honolulu Star Bulletin, The Washington Post, New York Observer
RADIO, TELEVISION AND WEBSITES: KQED –Michael Krasny, FORUM (live-podcast),KALW – Sedge Thompson, West Coast Live (live),KRON4 – Henry Tenenbaum, News Weekend (live),WYNC.ORG (website)SFgate.com (website)Chicagopublicradio.org (website)
COLLECTIONS: Corcoran Gallery of Art, Yale Gallery of Art, Fischer Collection/Banana Republic, Bancroft Library/UC Berkeley, US State Department/ Embassy Division. Chiron Corp., Intuit Corp., Alga Corp., Wells Fargo Bank, Private collections include: Judy Norrell, Steve and Lorene Jobs, Pam Bonino, Julius and Ann Kaplan, Bill and Lia Poorvu
END NOTES, I love many aspects of photography: the time spent seeing and photographing in the field close to home or overseas; the time developing the negatives and prints or working with the digital darkroom. I am particular keen to create larger interconnected bodies of work to be seen in book form or through mounted exhibitions. Here the larger narratives and the connections between images can be seen and accentuated.